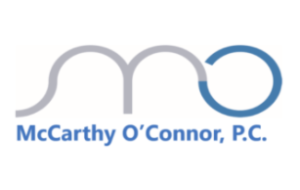 mccarthy o'connor p.c. attorneys at law
McCarthy O'Connor P.C. came to me requesting a new website that was clean, professional and functional. This project was a particular challenge as their original site was built on Wix. I first migrated their site to WordPress, then began to design their new site. What resulted was a single scroll site with a clear theme and direction that conveys the professional work you can expect from this boutique law firm.

Stag project graduation 2021
Bishop Miege High School holds an annual Project Graduation to celebrate graduating seniors. This event relies primarily on parental volunteers and fundraising efforts. Prior to this website creation, there was no place to house the (many) documents and sign up info for parents to stay informed and get involved. The creation of a single scroll site helped collate the necessary info for parents and students. This project was completed on a budget and the parents were so thrilled with the results I have been commissioned to re-up the site for the following year.