You don't need a blog to tell you everything is awful right now, but I'm going to anyway. Everything is awful. I'd summarize, but we all know what's up.
So what's there to do? You can donate blood, give to local and national charities, and… support your local favs. I asked some of my friends what their favorite local restaurant is, and threw in some of my own for good measure. We're hitting up both sides of the border for this one. So give these places an order or two. Here are 15 local Kansas City restaurants that you can support. Let's go!
15 Local Kansas City Restaurants That You Can Support
Bo Lings Chinese Restaurant
I've genuinely lost count of how many times we've ordered from this place over the course of my lifetime. Bo Lings is a staple in the Stanton household.
And guys, the folks who run these locations have true hearts of gold. They are currently donating a portion of their profits from all six locations to the The University of Kansas Health System COVID-19 fund. As if that wasn't enough, they are also donating 100 meals per week to staff at the hospital. (My mom works there, hi mom!)
I'd recommend Bo Lings based on the food alone. But I super recommend it because the people behind it are true gems.
This is Dolce's lemon cake with buttercream frosting. I could eat this all day, every day. But instead, I limit myself to special occasions (see above). Y'all, the frosting alone is to die for. I wish they sold it in individual containers. I'd buy it by the truckload.
3930 W 69th Terrace, Prairie Village, KS 66208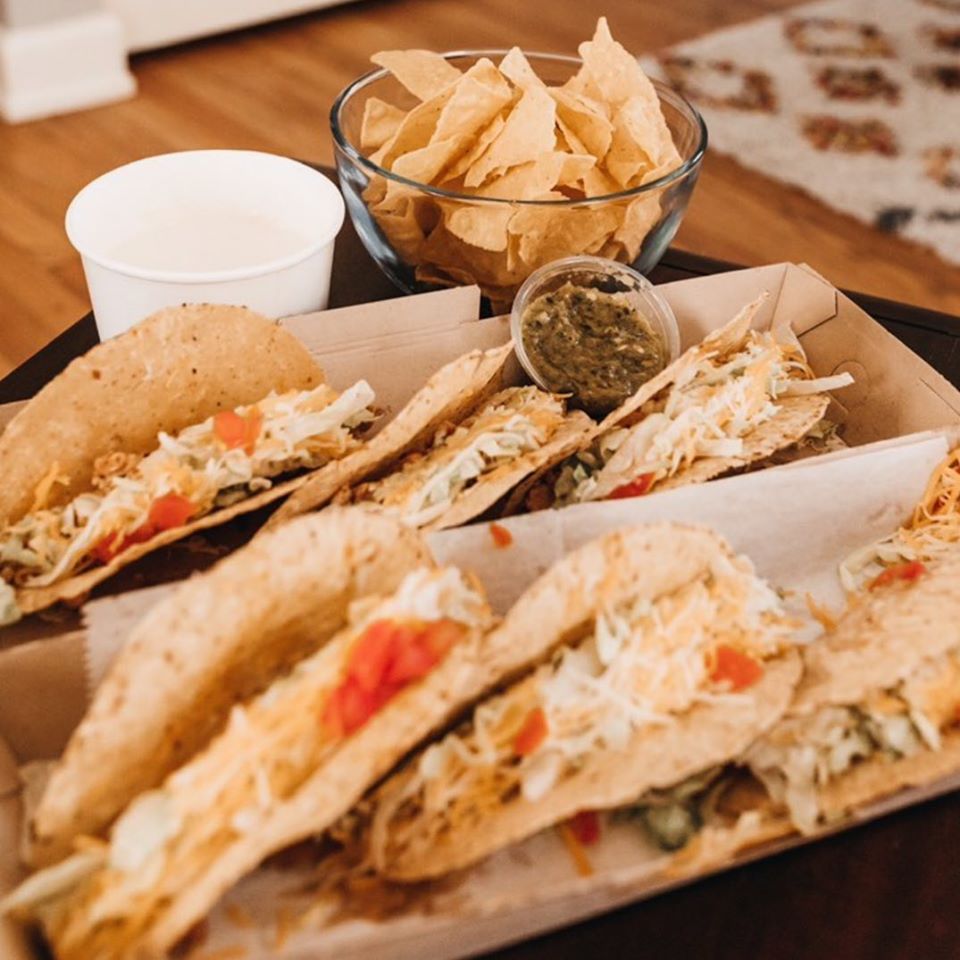 Three words: late night delivery. You're already sold, aren't you? Of course you are! Taco Tuesdays are about to go all night, folks! They're also hiring, which means your dream of being surrounded by tacos might come true after all.
Someday, I'd really like to go to Japan and eat everything in sight. But… can't really travel right now. So until then, I'm patronizing Sama Zama, who dishes up some seriously good Japanese comfort food.
And slightly unrelated, but I love how their website is designed. It's gorgeous!
PotPie wins for having the coziest dining atmosphere. When KC is deemed safe to reopen, I highly recommend checking it out.
The menu changes based on fresh ingredients, but you're pretty much guaranteed some good old fashioned comfort food.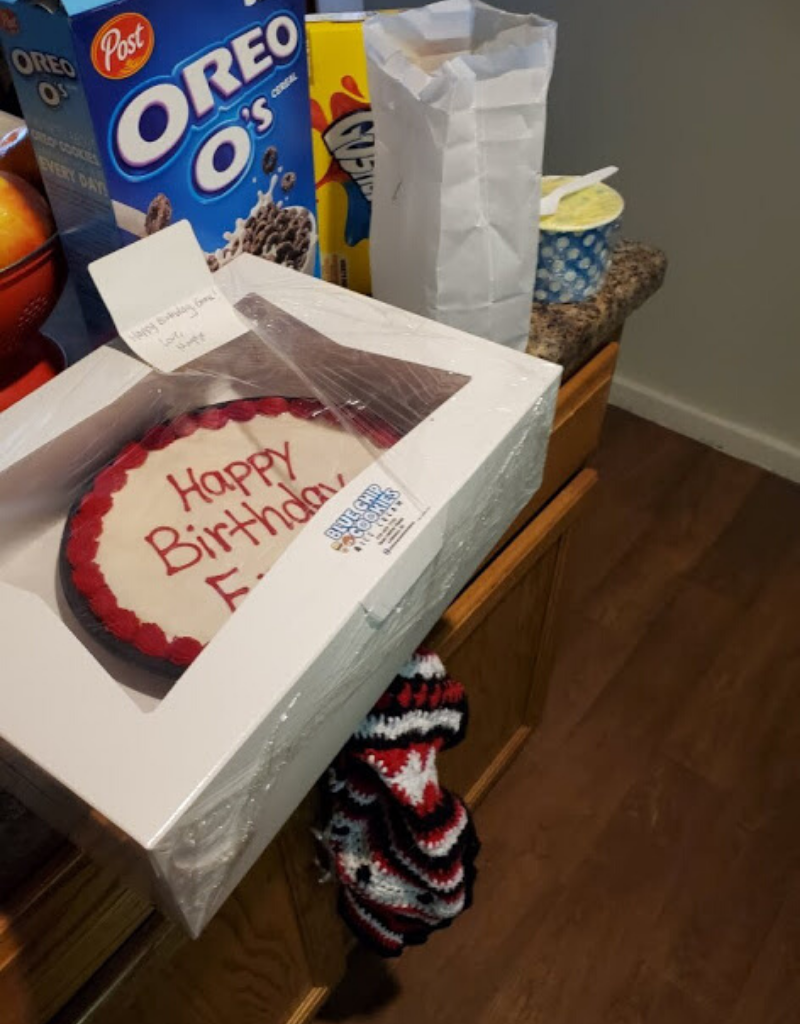 Blue Chip Cookies & Ice Cream
I've seriously missed celebrating my friend's birthdays in person. I love going all out for those major milestones. So when a friend was celebrating a birthday in quarantine, I was stumped. But then it hit me… send her a Blue Chip cookie cake and ice cream!
Folks, they came through! I wish I could've celebrated in person but like… holy cow, next best thing is calling Blue Chip.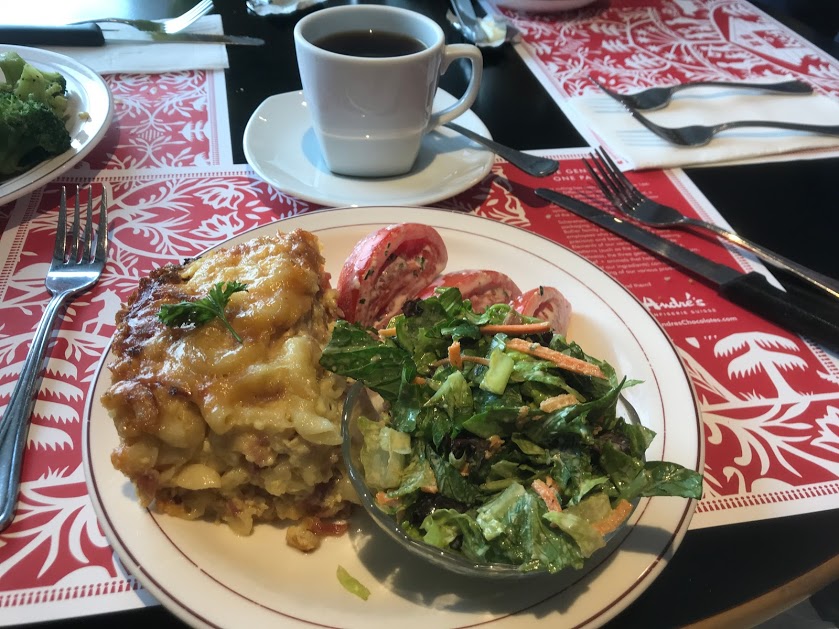 André's Confiserie Suisse
I wouldn't be me if I didn't mention my dearly beloved André's. Before covid, I was eating there almost every week. Excessive? Perhaps. 
Actually, I take that back. When the food (especially the dessert) is that good, once a week is like, me showing restraint. Now, I call ahead and pickup from my car. It's not the same, but it'll get me through.
Esther and my family go way back. La Posada actually catered my parent's rehearsal dinner. Esther's known me since I was a baby. She's basically family.
La Posada has your typical Mexican grocery items, and Berto will make you the best tamales you've ever had.
722 Southwest Blvd, Kansas City, MO 64108
Fun fact: I went to grade school with the family who runs this place! Does that make me quasi famous? Who's to say.
I sort of lose all of my writing credibility here, cause the food is just really good. I know you were hoping for actual descriptors, and that is where I fail you. It's just… really, really good food.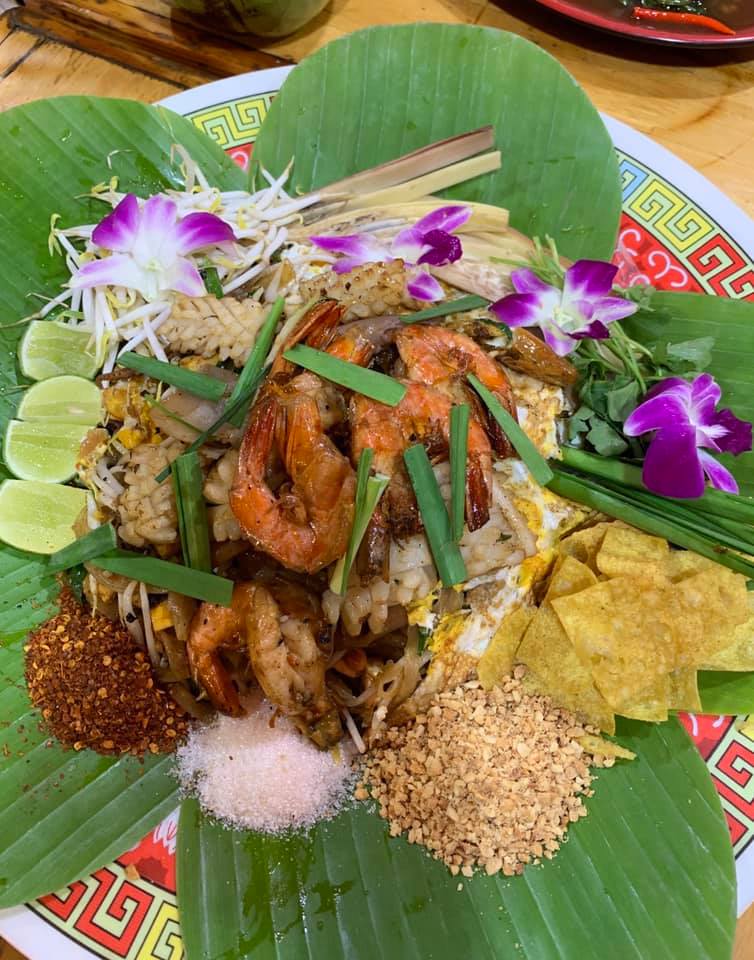 There have been times when my brother has gone here twice in one day. Everyone he introduces Sawasdee to falls in love instantly. 
TLDR: This is some fine Thai cuisine that you literally can't get sick of. Can you think of any place that you'd willingly visit twice in the same day? That place is Sawasdee. You're welcome.
I met the famous Lidia in person, and she is such a delight! I want her to adopt me. She's the greatest.
Since we can't all be Lidia's immediate family, I recommend ordering takeout instead. If there's pasta on the menu, GET THE PASTA! Thank me later.
101 W 22nd St, Kansas City, MO 64108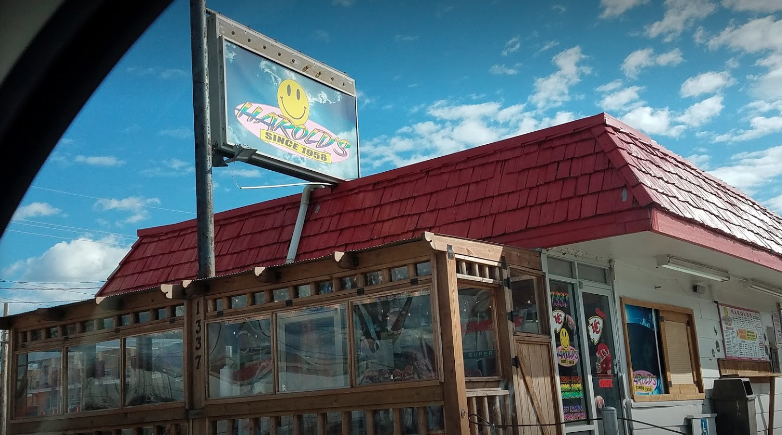 Harold's is so old-school 1950's drive in burger stand that it evokes nostalgia you didn't even know you had. On a somewhat related side note: I legit have no idea how they season their burgers but… man oh man, they are so good. Even just a plain 'ol burger, it hits the spot.
1337 Admiral Blvd, Kansas City, MO 64106
iPho Tower Vietnamese-French Bistro
Okay, let's get this out of the way… their name is the cutest pun I've ever heard in my life. Nothing will ever top it. Ever.
Anyways.
I had an internship in this area about a thousand years ago (read: four years ago) and this was always the go-to spot. Hungry? iPho Tower. Wanna talk strategy? Let's meet up at iPho Tower. It's the best.
3623 Broadway Blvd, Kansas City, MO 64111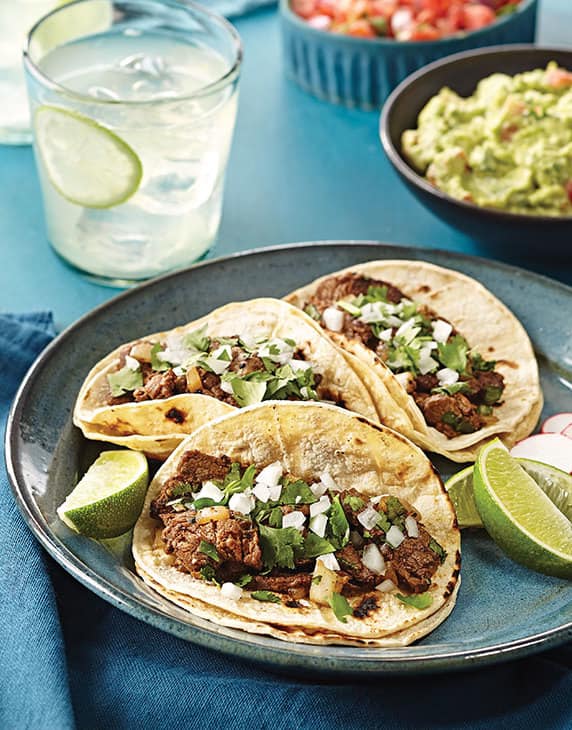 Jarocho's niche is seafood with a Mexican twist. Much like Sawasdee, this is a place my family has frequented so often, it's borderline embarrassing.
But, look at this food! Can you blame us for being frequent flyers? No. You can't. Get some takeout and join us already.
719 Kansas Ave, Kansas City, KS 66105
A good friend of my dad's works here, which is reason enough to go, because the dude is super talented. 
But you should also get takeout from Bōru Ramen because they've basically elevated eating ramen into a whole experience. 10/10, would dive face first into a bowl of ramen again.
500 W 75th St, Kansas City, MO 64114
Looking for more local eats? Click here. Let me know your fav local spots in the comments below!