This week in class we tackled the Golden Ratio, which is both a method of composing your photograph and the ideal amount of butter on your toast. The tldr from lecture is, use a spiral to photograph your subject. Here's how I did…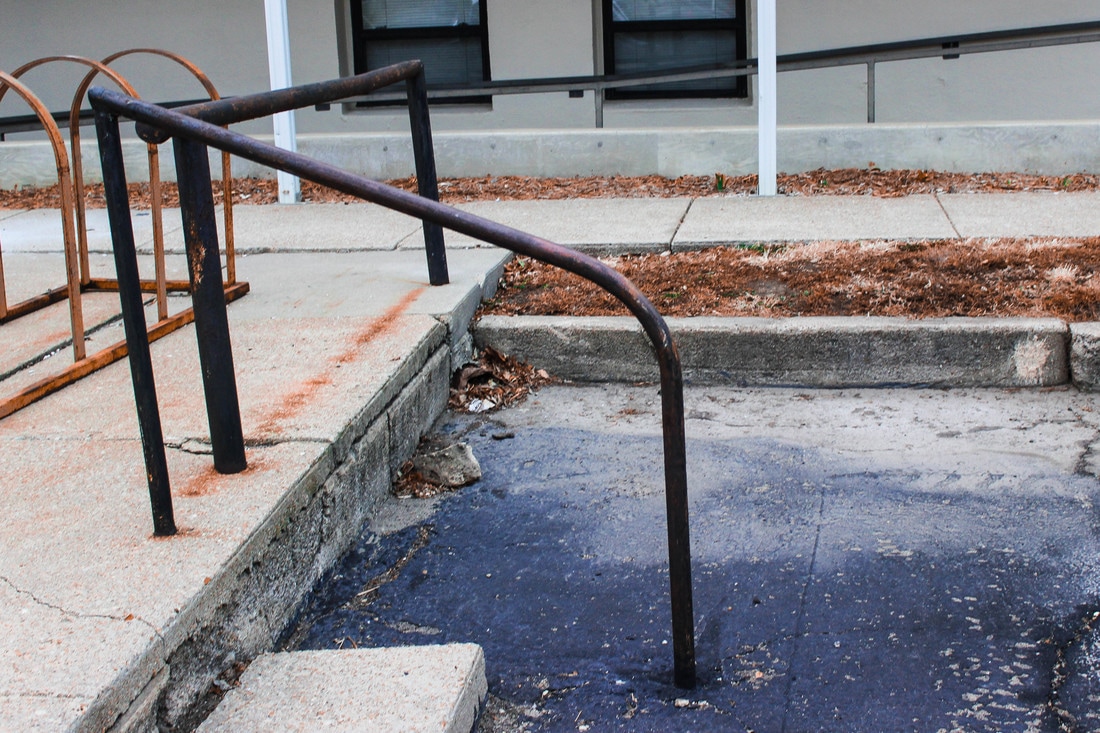 Parking lot outside of global campus building
I had way too much fun messing with the colors on this photo. Aside from that, part of the assignment was to photograph (for lack of a better term) garbage. Get outside your comfort zone and don't take pics of the pretty things. Duly noted. So here we are. The concrete is crumbling, the asphalt is cracked, grass is dead and every metal structure is rusted to hell.
Despite all the visual flaws, I really like this setting. There's some metaphorical b.s. I could spew about how you should stand tall even when you're broken, or whatever. But I don't think that's the point. It's not much to look at, but the structural composition drew me in anyways. That's pretty neat… to me at least.
Next week we're tackling three composition elements, which basically means you're getting three blogs rolled into one! Get excited!