This latest post is around 1,000 years late because did you know MacBook trackpads can malfunction? I sure didn't. Now I know.
Fixing my spazzed out laptop involved finding an authorized Mac repair shop, dragging myself over there, and saying farewell to the darn thing for two weeks. I'll never take it for granted again. Probably.
This mishap was one in a series of mishaps because that's just what happens when you travel. I've been to three different countries in the last two weeks. If something didn't go wrong, I'd be amazed.
So let's get rolling! This post will be longer than usual, so grab a snack and try not to hate me as I attempt to recount the last 14ish days.
VIENNA
Laptop issues aside, Vienna was our first stop. We were set to leave Thursday afternoon, and the bus would take around four hours. We'd grab dinner, then stop on by the Austrian State Library where I'd unleash my inner Princess Belle.
All it took was traffic to derail that idea.
We were about an hour behind schedule by the time we arrived, meaning the library would be saved for another day. But we did make it to Palmenhaus, where I tried to be an adventurous eater for once and ordered roast duck. Did not expect it to arrive so pretty or taste so much like honey ham. This was followed by the most perfectly prepared creme brûlée on Earth. Promise.
The next day began with the Schönbrunn Palace. All I had ever heard about this place was "Get there early. Like, right when it opens. Otherwise you'll drown in a sea of tourist groups." Duly noted.

We arrived about 15 minutes shy of our reservation, but luckily the staff was kind enough to let us through. I'll just echo my previous statements: get there early. Seriously. We had whole rooms to ourselves. It was great. Afterward, we took a walk around the gardens, and it was amazing to be able to take in the scenery with such a small amount of people. So tranquil.
By this point, we were actually way ahead of schedule (how?) so we decided to hit up the Hapsburg Apartments early. We had purchased tickets to see the Silver Collection, Sisi Museum and the Apartments, and saw them all in one fell swoop.
But, uh… no photography allowed inside. So I have nothing in the way of cool photos to share here. Sorry. ​Instead, you'll get my okay summary…
The Silver Collection is exactly what it sounds like. Perfectly preserved silver and ornate dining ware from the time of the Hapsburg monarchy. It was an overwhelming amount of stuff. If you're a minimalist, you may die of fright.

The Sisi Museum gave a special insight into Empress Elisabeth of Austria (called "Sisi"), who, by all accounts, wanted zero to do with the throne. She hated it. All of her letters (on display) wrote of her yearning to be free of the royalty nonsense. It's an incredible look into her life and the people surrounding it. Would recommend a trip.

Finally, the Hapsburg Apartments are total opulence a la Versailles. I both love and live for seeing this kind of over-the-top display of royalty. Little things, like the detail in each hand-stitched fabric, is photo worthy in my mind but alas.

Following this, we made the short trek to Cafe Central. This cafe has served the likes of Freud, Trotsky and Zweig, so I was sort of hoping I'd walk away from this lunch with the plot of the next Great American Novel. Instead I got catfish and the three of us ordered different desserts so we could try as many as possible. A perfectly acceptable second option.
Then, at last, we made our way to the Austrian National Library. The inspiration for "Beauty and the Beast." Home to some of the oldest and most important literary works in Europe.

In short, it stole my Disney princess heart.
The evening was spent in the most delightful Naschmarkt; a famous market and eating strip that has the best street food you'll ever find. My travel buddy ordered a panini, and we were all guilty of taking bite after bite when she asked us to hold her stuff. You'll find just about anything here; cheese shops, gelato, outdoor restaurants, grocery shops, the works.

Cafe Amacord was across the street, and I'm convinced it's the local hub. So many people walked in and were immediately embraced by the bartenders. We were treated to a jazz pianist and the best Weiner schnitzel I'll probably ever have.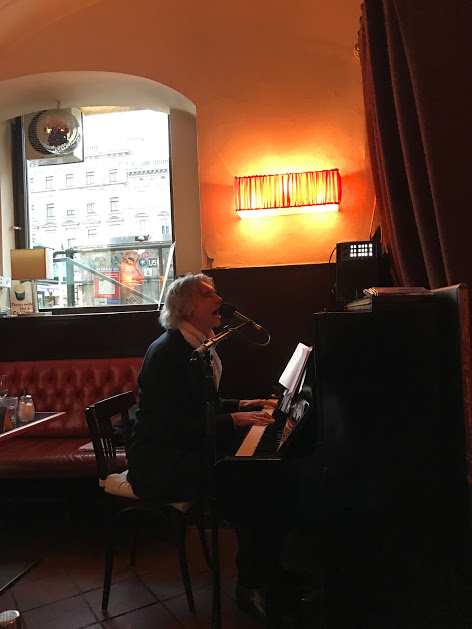 The Prater amusement park was originally scheduled for Sunday. But one should never waste a sunny day in Vienna, so Saturday we embraced our inner children and rode everything our limited supply of euros would allow. You have to go on the Riesenrad, best views of Vienna. Then, there's the swinging tower that's the tallest tower in the world… had to ride that too. Bring euros, go crazy. Get some goulash afterward. At least, that's what I did.
After a quick visit to the Danube, we found some amazing gelato. I couldn't even tell you the flavor (the waitress didn't speak English and my German is horrifying), but it revived me. A slice of quiche later, and we were on our way to see "The Barber of Seville."

Okay, quick note about the opera, then I'll shut up. I ruin things for myself without even meaning to. The first time I ate key lime pie was in the Florida Keys. The first time I tried fish was in Hawaii. Point being, nothing can ever measure up, because I had the greatest stuff first.
And, uh… my first Italian opera was in Vienna. So there's that.

It was around 10 or 11 p.m. when it was all over. So we got pizza. Good pizza. Perfect ending to a good night honestly.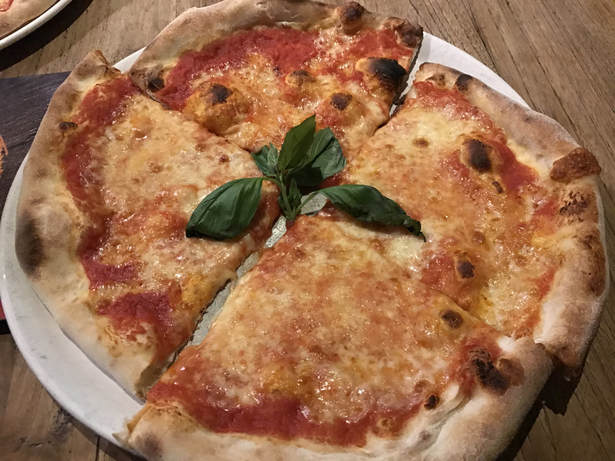 The next morning was museum hopping. We started with Kunsthistorisches. I had to look up how to spell that. It reads like I have a head injury.

Nonetheless, it's a stunning collection of artifacts and paintings. The paintings. The paintings. Vermeer and Rembrandt were waiting for me on the second floor. I was in heaven.
We took a quick look around the Belvedere without going inside. No time for that, but the outside is certainly spectacular nonetheless.
We found ourselves near burg.ring1, a restaurant none of us knew anything about. But it didn't matter, because I ended up with a fantastic Belgian waffle presented in the prettiest fashion. I should've ordered two.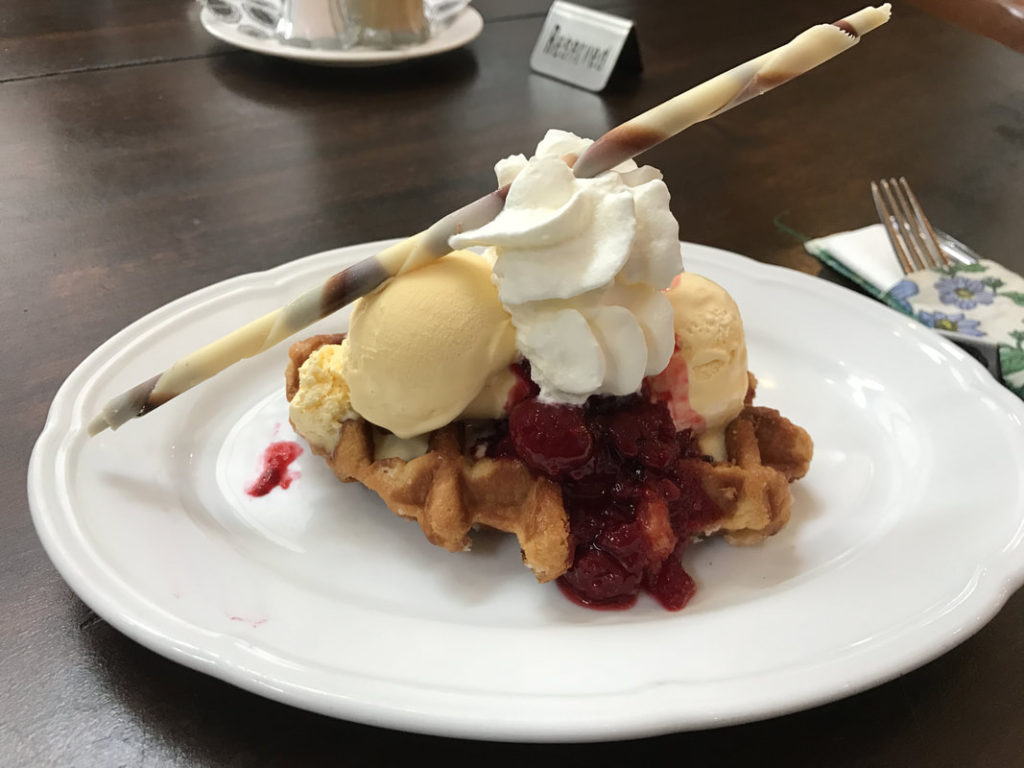 We had a little time left before we'd need to make our way to the train station. And because I travel with wonderful people, they decided they wanted to chill in a coffee shop for an hour. A coffee shop across from the Albertina.

Could I see everything I wanted to see in the Albertina in less than an hour? Puhleease. Of course I could.

The Albertina is the only museum I'd recommend speeding through. It's pretty well designed for the harried traveler. There was one temporary exhibit I had on my brain and it did not disappoint.

Rafael. His sketches (and even some of his paintings). It was incredible.
This was followed by the Impressionist wing. There are few things I love more in the art world than a good Impressionist painting. Albertina delivered; Monet, Cezanne, Van Gogh and more. The wing began veering toward other movements, with a surprising amount of Picasso's work. I may or may not have sent these photos to my mom to make her jealous. Impressionist fangirling runs in the family. 
One bus ride later, and we were back in Prague. Thus began the days gearing up for Weekend Trip #2: Brussels and Amsterdam.
BRUSSELS
​Okay, this starts out hellish, but ends awesome. Stick with me, please?
I admit, this sounded so good on paper. Take a cheap flight to Charleroi and stay the night. One hour train to Brussels city center, poke around for a bit, then bus to Amsterdam. Reverse the process to get back to Prague.
Oh, past Maggie. So young, so naive. 
When we arrived to our Airbnb in Charleroi, we quickly realized there was a disconnect between the photos and the place itself. The advertised version portrayed a cute little room in a quiet area of the city.
What we got was probably a former hospital room. Or asylum room. Or murder house. In a deserted part of town. It scared the hell out of me. I spent most of the night convinced I was about to get slain or roped into some kind of horror movie-esque guest recruitment scenario. I didn't sleep too well, if at all.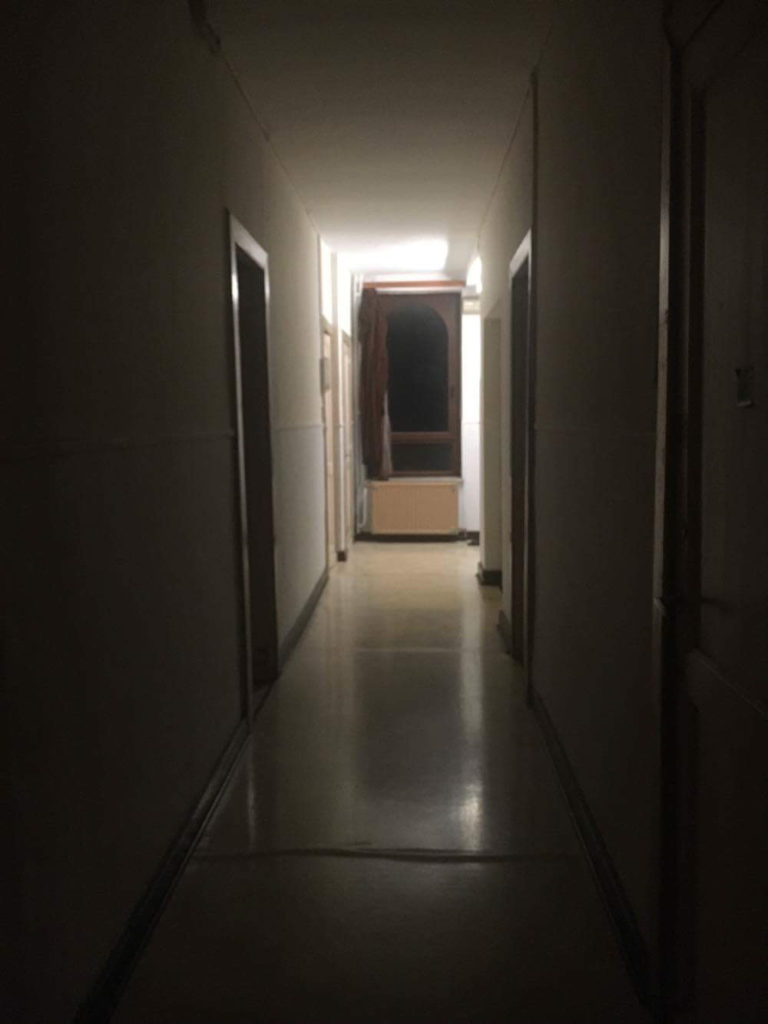 On the ride from Charleroi, we all just sort of looked at each other, said "Never again," and booked a direct flight from Amsterdam. Expensive? Yes. Free of night terrors? Most definitely.

Lesson learned: sometimes being cheap puts you in a murder house for the night. Just book the direct flight, k?

Anyways, after that nonsense, things got immediately better. I got an email saying my laptop had been repaired. I ate a delicious Belgian waffle. And we made our way to the center square for a wonderful 3 hour tour of the city.
Brussels really is something else.

What lifted my spirits for the rest of the day is an absolute delight of a man named Tonton Garby. Think of him as the sandwich-making Belgian Bob Ross.

I had read reviews of his sandwich shop and thought it'd be worth a go. When we got there, it was just this tiny little shop, with one man working the counter. But we were hungry, so in we went. (At a good time too, I'll add. Usually lines stretch outside the store and onto the street.)

Tonton is the happiest sandwich maker I've ever seen. He lets just about anything slide; the customers who eat in the shop don't have to pay until they're done eating, and most remarkably, he'll let customers who don't have cash eat their sandwiches, walk around the city for a bit, find an ATM then come back and pay him. I couldn't imagine something like this playing out well in the States, but Tonton has no problem trusting whoever walks through his door.

I tried to order a gruyere cheese sandwich but the shop was out of that kind. So, Tonton to the rescue, points out that he also has a very similar type of cheese, and he'll let me try it to make sure I like it. I don't even remember the name, but damn that was good cheese. He treats each sandwich like a work of art, carefully cutting up each slice of cheese, nesting a slice of tomato between them, and adding a seasoning to each individual tomato until it was perfect.

It was three ingredients, and the best sandwich I'll ever eat.
In fact, it energized me to take on the latest mishap; a bus to Amsterdam that was delayed by hours. We caught a Flixbus instead (which was leaving 15 minutes earlier than our original bus) and off we went.
AMSTERDAM
​I legitimately saved the best for last here. Amsterdam was the single best place I've been to since I arrived in Europe. It absolutely stole my heart.
It just felt… different when we arrived. People were smiling and friendly, the entire city atmosphere just had a lovely vibe to it. We grabbed a late seafood dinner off the dock before heading down the quiet and darling neighborhood to our Airbnb. Even better than advertised this time around.
Saturday morning we slept in a bit before heading out to Dam Square for a day of tours. Beginning with the Sandeman's free walking tour. We left the tour a little early, because a street food market had caught our eyes. Just moments later, I was tasting some amazing fries. 
I would've eaten more, but we had a food tour coming up (well, more specifically, a spirits and food tour but I was 100% focused on the food). The highlights included a stop through a cheese shop, where they made the best baby gouda money could buy. I should know. I bought some the next day. We also visited an automat where I realized that fried Amsterdam cheese filled whatever had been missing in my life. I didn't expect it to be this good for one euro, but it was so good.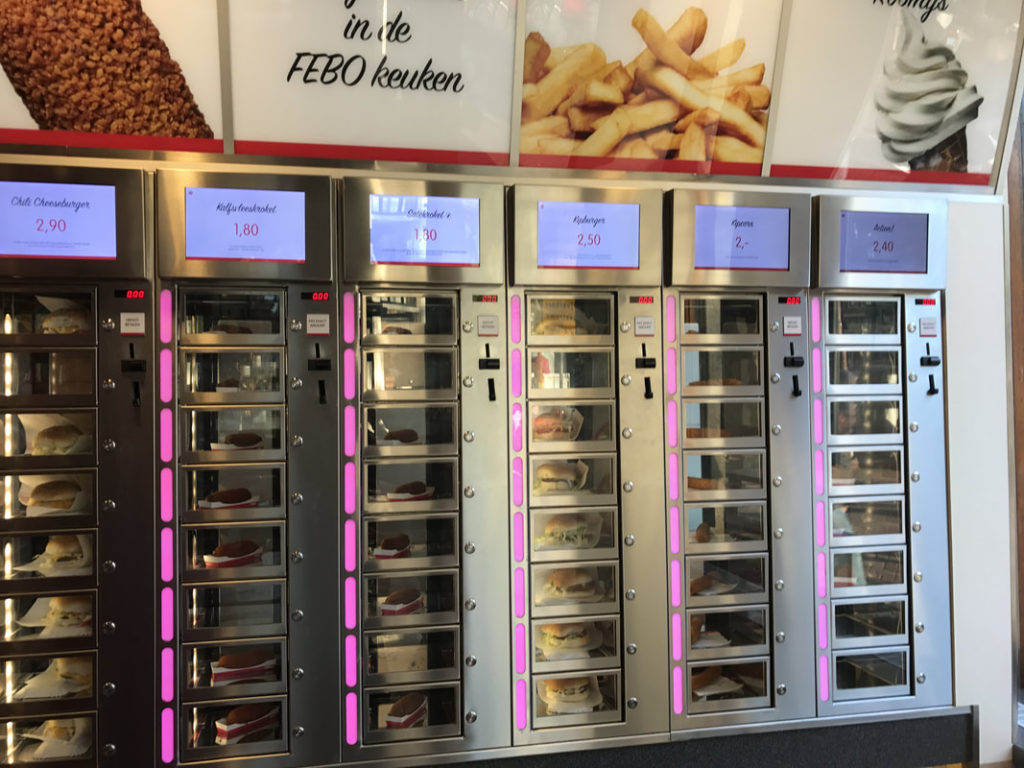 ​In the spirit of cliche tourism, we had booked the Heineken Rock the City tour. It involves a self guided tour of the brewery, a canal ride, and a trip up the A'DAM lookout tower. This was honestly an experience that just kept getting better and better.

The brewery tour itself is the exact kind of nonsense fun you'd want after a day of intense exploring. It's borderline ridiculous. They have karaoke simulators, for crying out loud!
Then there's the canal ride. It's delightfully soothing. We left at sunset, so seeing Amsterdam during fall just as the sun was setting was positively breathtaking. It helped that the weather was perfect. I felt like I could see for miles.
The A'DAM lookout was the real treasure. If it wasn't so windy, I would've stayed there all night. Truly the best views of this phenomenal city.
We ended the night with a search for food and gelato. And found both surprisingly fast. Amsterdam, y'all.

The last morning filled my Impressionist-loving heart with glee. We got up early and saw a near-empty city at sunrise, which is artistic inspiration enough. 

​The Van Gogh museum was stunning park walk away. And it was everything. The paintings and text are arranged so that you get a sense of who he was as a person and an artist. You see where his talent began to develop, and where it really took hold. Definitely worth a visit, but uh… again, no photos. Sorry, you'll just have to take my word for it.

​The Rijksmuseum is just down the street, and if you thought to yourself, "I bet she visited the Vermeer and Rembrandt wing," you were paying attention to this post like a champ because that's exactly what I did. We were there early enough that we bypassed the tourist group crowds. I could see the art up close and uninterrupted. I could've stayed for hours.
Instead, I got hungry, and we ended up eating at The Carousel. I didn't even know what a Poffertjes was until I ordered it and was greeted with baby popover pancakes. Game changer. They were made fresh to order, and were so light, fluffy and sweet, I couldn't get enough.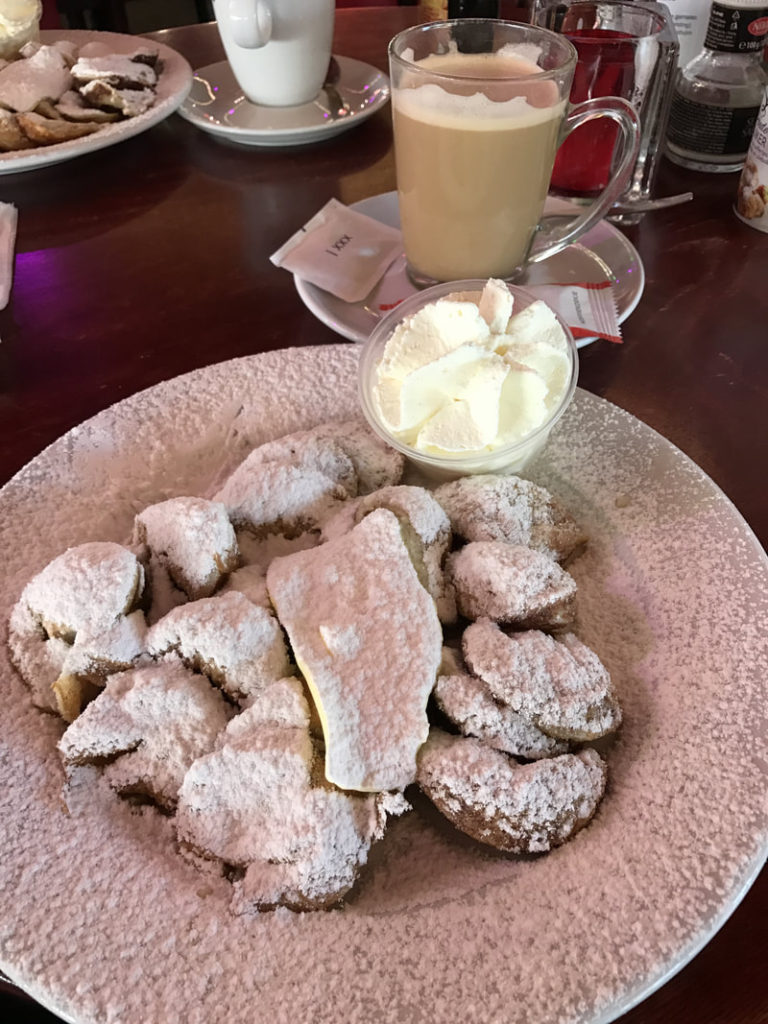 It was such a scenic walk through the city I couldn't stop taking pictures.
Food wise, we were on a roll. While waking through the tulip market (a very real and very amazing thing), we got a bag of stroopwafel (Dutch waffle with honey in between), a hot stroopwafel made to order, and I picked up my baby gouda. I'm sure we were a sight, but in my defense, the food was delicious.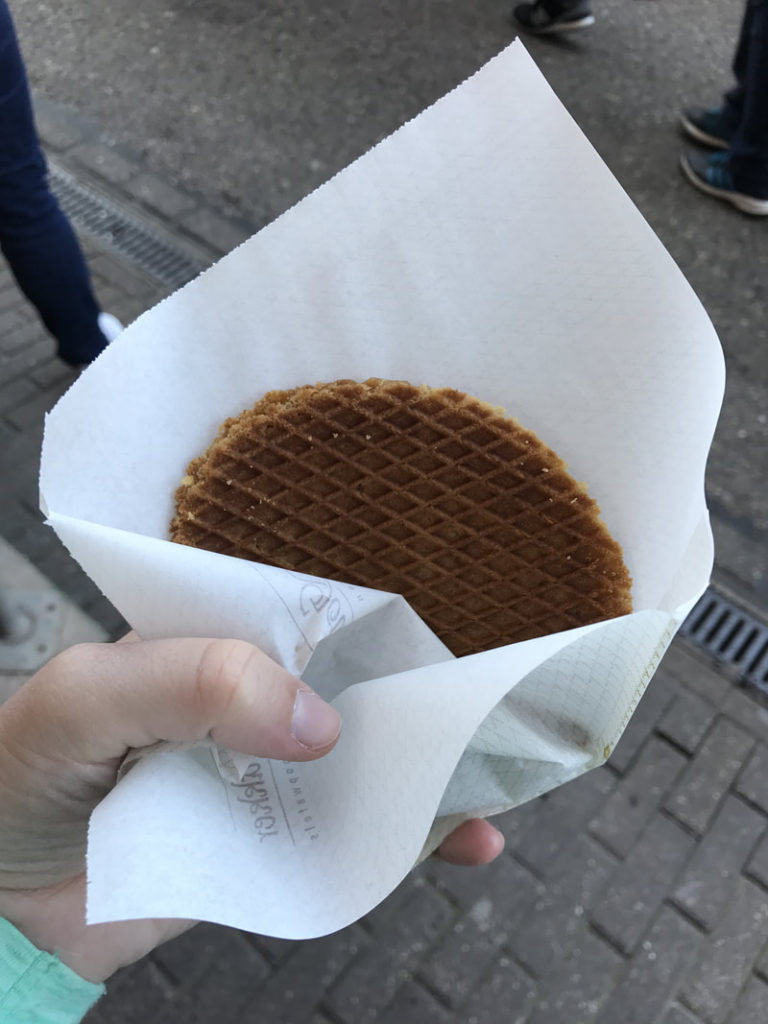 I didn't even think that weekend that began with so many mishaps could've ended so perfectly, but somehow, it all worked out.

Amsterdam, I'll be back.

If you've made it this far, I'm amazed. Go eat a stroopwafel, you've earned it.