A poem… kind of.
What do you mean this is entry-level?! It's says you need;
-5 years of experience, preferably in an agency
-Knowledge of SEO best practices
-At least 2 years experience with Facebook API
Um…
I don't think that's entry-level.
Unless,
I was supposed to start working on this in high school.
No one told me this would happen!
Here's the thing,
I'm totally down to do this job as advertised
but
Can we talk about the salary?
Because $8.25 an hour is causing me to look at my student loan payments and weep bitterly.
Could we bump it up a bit? Please?
I mean, really
I work as a cashier right now.
My self-esteem is in the toilet.
I will absolutely do this job
Fill out an application form that has me copy and paste my work history from the resume I just attached.
Commute an hour each way.
Work overtime.
Work weekends.
Be forever perplexed because during the interview stage, there were candidates with like, 10 years experience interviewing for the same position I was.
That's so weird.
Is that normal?
I hope not.
Should I go back to school? For a master's? In what, though?
Cause I know myself and my classmates worked our asses off in school.
We all got internships.
Good GPA's.
I don't think our professors hated us (that I'm aware of).
So… what did we do wrong?
Is it- wait a minute!
THERE IT IS! AN ENTRY LEVEL JOB LISTING WITH GOOD PAY AND BENEFITS!
SWEET JESUS IT STILL EXISTS!
!!!!!!!!!!!!!!!!!!!!!!!!!!!!!!!!!!!!!!!!!!!!!!!!!!!!!!!!!!!!!!!!!!!!!!!!!!!!!!!!!!!!!!!!!!!!!!!!!
ok, ok, ok
Let's do this; tailor the resume, write a unique cover letter, dig out your best interview outfit
"How'd it go?"
Uh… I dunno. I guess I'll find out?
One week
Two weeks
Two and-a-half and
Oh thank God they've sent an email…
"Although we were impressed with your background, skills, and experience, we have filled the position with another candidate."
…
*opens up LinkedIn*
*searches on Indeed*
*Googles 'how to become a member of the circus'*
Um…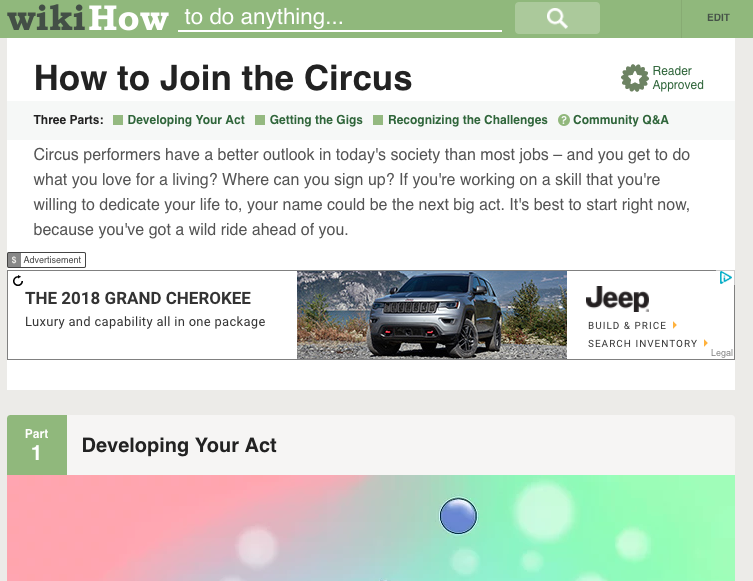 It's cool. I'll keep looking.